BRMUG
About Us


The Baton Rouge Macintosh User Group (BRMUG) helps Macintosh users learn more about the Macintosh, Apple, effective use of a Macintosh, and the computing world. To accomplish this, BRMUG does many things:
BRMUG can be contacted:
Don Ballard
Secretary/Treasurer
Baton Rouge Macintosh Users Group
6031 Destrehan Dr.
Baton Rouge, LA 70820
BRMUG Membership
BRMUG's goal is to help as many Macintosh users as possible. We invite all interested people to attend. If you are interested in officially joining our group, please do. Our yearly fees are $15 (student membership is $10).
Membership has many benefits. The most tangible is having the monthly newsletter mailed to you (it usually arrives a day or so before the meeting). You can either join at a meeting or by sending a check or money order to the above address (make check out to BRMUG). Each newsletter has a membership form on the back (last few years of newsletters are available online as PDFs).
Return to top of page.

BRMUG Meetings
BRMUG meets once a month on the third Thursday of each month at 6:30 PM at the BlueBonnet Library [Baton Rouge, just north of Highland Road at 9200 Bluebonnet Blvd].

Meetings begin with a few minutes of club business followed by that month's presentation (usually lasting about an hour). Following the presentation (about 7:30), the meeting shifts to a question and answer phase where attendees are encouraged to ask any question related to the Macintosh, and answers are provided when possible. The public is welcome.

Following the meeting, we normally adjorn to Brewbachers for spirited conversation and good food! Please join us.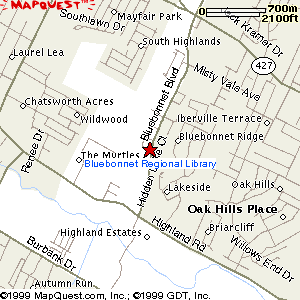 Next Meeting Announcement

| | |
| --- | --- |
| Topic | Discussson and Latest News |
| Speaker | Isaac Traxler |
| Location | Bluebonnet Library |
| Date | January 17, 2019 |
| Time | 6:30 P.M. |




BRMUG strives to meet the needs of its members and community. If you have suggestions for future meetings, please let us know. Ideas on topics, time, location, format, services, etc. are welcome. We can be contacte> We maintain a calendar with our meeting schedule. via e-mail at meetings@brmug.org.
Return to top of page.

BRMUG Support
BRMUG's web page has a wealth of information in it. Our periodicals page has links to many valuable Macinotosh related sites. As the name indicates, these sites are updated periodically (most daily).
We also have a set of links that are tailored for Mac OS X. Here you will find links to software to enhance Mac OS X as well as links to helpful sites full of information about Mac OS X.
The Helpful Sites page includes links to a lot of very useful Macintosh related web sites.
We also have a mailing list that we will announce upcoming meetings, release of newsletter, and other announcements. Members are welcome to ask and answer questions via this list. If volume becomes an issue, we will make a separate list for discussion. We do have another mailing list for BRMUG planning. Please join this list if you are interested in helping plan the future of BRMUG.
Each month we our meeting covers some topic of interest to Macintosh users in the area. After the presentation we hold a question and answer session. Questions may also be submitted via e-mail.
Return to top of page.

Special Events
BRMUG sponsors some social events and also helps the community periodically. Each year BRMUG hosts its Annual BRMUG Picnic/BBQ. We also hold our Holiday Gathering/Meeting as a social event.
Return to top of page.